Manage access to your data
In-Mobility offers a suite of security features to set access rights for your data.
Administrators can manage security features at the enterprise level (Gold version only).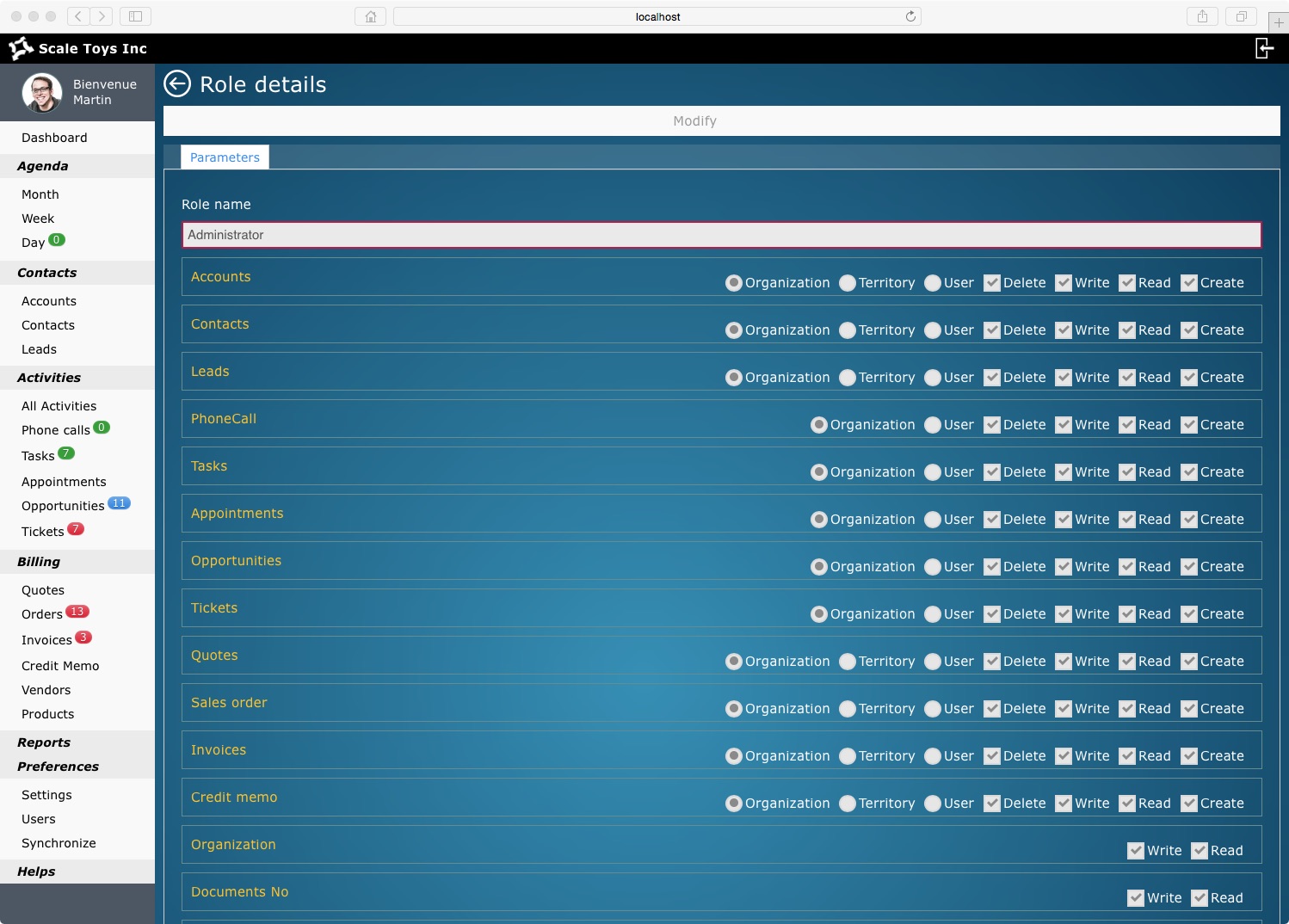 Role management
You can use roles to create groups of authorizations that describe the tasks that each user has permission to perform (or not, as the case may be).
These rights give the option to create, read, write, and delete records of a specific type of entity. Each right can apply globally, at the level of users, territories, or throughout the organization.